Archive for
April, 2010
My mom has a room that she would like to convert into an extra bedroom for when all her kids come to stay and a children's play room. I don't have pictures of the room but it is square with two bay windows and an adjoining bathroom. I'm working with a blank canvas – here's what I am recommending…
I would paint the room pale smoke by Benjamin Moore – it's a light gray with an undertone of blue. The molding would be white and the window seats would be painted white as they are now terracotta colored.
Pale Smoke by Benjamin Moore.
Here is an example of room painted in this color
Picture above is of Katie Lee Joel's living room. This color comes up light blue with gray undertones. It is a sophisticated color that is appropriate for a guest bedroom yet it is still light and fun which is great for a kid's playroom. To keep the room light, I suggest using white furniture and pink and turquoise accent colors.
This is a daybed with a trundle from Pottery Barn. Mom requested a twin bed and all of kids are very anti- a twin bed as we all have spouses. The trundle would cover both requests but keep Mom's request a priority. The daybed could also be used as a couch to sit and watch the children as they play.
The daybed would have the following bedding:
Soho Hotel White Cotton Quilt diamond bedding from Amazon.com. If this is not machine washable it would switch to one that could be thrown in the wash and bleached.
There will also be some pops of color in the pillows. Since the walls are light blue for the boys, the accents must be pink for the girls.
I would sew pillows using this fabric:
Source: Lewis and Sheron Textile Co.
Then I would add in two larger solid pink pillows that matches the color pink in the above fabric.
Finally, I would add in one turquoise pillow as that will be the blue accent color….
Source: Jonathan Adler
Now that the bed is made and set, we need a place to put our grown up clothes when we come to stay. That's where the matching dresser also from Pottery Barn comes in.
However, we can't just keep it as is – let's spruce it up with some Anthropologie pulls.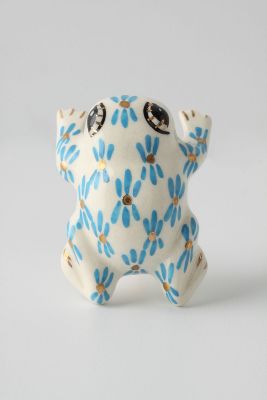 I would love to have the froggy pulls on the top two drawers and then do a matching color to the blue for the rest of the drawers – perhaps this knob will work.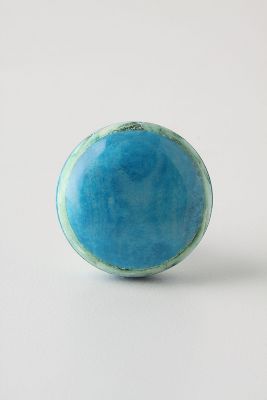 Now that we have a dresser for grown up overnight guests, we must add storage for the little visitors: they get cubbies also from Pottery Barn Kids.
Because that won't be enough we'll add in a medium sized canvas bin on either side of the Cubby and drawer base. I'd change the bottom pulls to the frog knobs.
Source: Pottery Barn Kids
Thank goodness kiddie tables are small – we can hopefully fit one in without cluttering up the room. Although it's likely that this will get edited out in the end for room sake.
Carolina Table from Pottery Barn.
The chairs pictured above are not good enough for my nieces and nephews. They need to sit on Moroccan Poofs in pink of course!
Source: Thecrossdesign.com
Also if room is permitting, we'll add in a rocking chair for the adults to rock their babies to sleep. Otherwise, they'll just have to sit on the couch and rock with their own bodies.
Source: Overstock.com
Now we have two windows in the bedroom that need some dressing up:
For the windows:
Pelmet boxes shaped like this but either with a similar look to that shown below or using white fabric as shown in the picture below this.
Quilted White fabric from Ballard Designs
Or for a bolder look I would use the same pink print shown above. Then we would put coordinating pillows on the window seat.
Above the kiddie storage wall there would be an art gallery of sorts. I would frame art work from my brothers and myself that my mom has kept all these years. I would also get some of the poems and things we wrote as children calligraphied – written on hot pink card stock paper using a turquoise calligraphy pen. The frames used would the Pottery Barn wood gallery frames with lots of white matting.
And the final touch change out the lighting that there is there now to this
Source: Chintz and Company
That's the room in a nutshell. Mom will have the room painted by the time I come home in June and then we will work on finishing up the room. Stay tuned for before and after pictures! This is a service that I am going to be offering. If you have a room that you would like design advice for, please let me know. You can e-mail me at katecollinsinteriors@gmail.com
What do you think?